Hiring a Real Estate Agent
While window-shopping on real estate websites may be fun, when it comes time to make a home purchase, you'll want an agent by your side. Agents have access to data that buyers don't have, and they know the difference between a good purchase contract and a tricky one. But when there are dozens of qualified real estate agents in a single market, hiring an agent can seem like a daunting decision. Before you make up your mind, ask your potential agent these questions: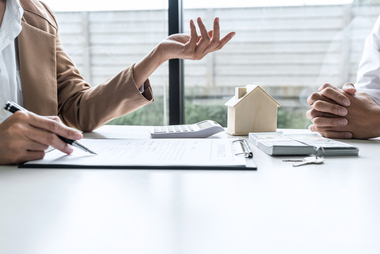 How many sales did you make last year? The average is 10. If a full-time agent makes fewer than 10 sales a year, it's possible that he or she isn't the best in the business.
What's your office like? Agents with a team backing them up are more likely to give you the attention you need. Ask whether the agent works full time and whether you'll be working with the agent him- or herself or with an assistant.
How are you paid? Usually, a seller pays a commission to the agent's brokerage. Sometimes, however, the buyer is also expected to pay a retainer fee. The details of payment will be detailed in the buyer-broker agreement, which you will both sign at hiring.
Are you a Realtor? It's not the same thing as a real estate agent. A capital-R Realtor must be registered with the National Association of Realtors, whose licensing requirements are more stringent. However, all agents must be licensed, so be sure to check the agent's license before you hire him or her.
Do you have any special qualifications? If the agent is a Realtor, they may have additional qualifications from the NAR, which they can receive by taking courses on specific areas of real estate.
Do you have references? Most agents will bring a list of satisfied clients to the meeting. If one doesn't, it's a red flag.
The number of independent agents in any given town or neighborhood can be daunting. It can be hard to discern which agents will be helpful to you. But a well-chosen agent can save you from a serious homebuying mistake. Call us today to hire an agent for your search.
Fifth generation Texan, originally from a small town North of Dallas, currently in Fort Worth, Texas. Serving all of DFW. My goal is to help you reach yours by providing exceptional service through ho....